Sea Witch's Love Spell
$

300.00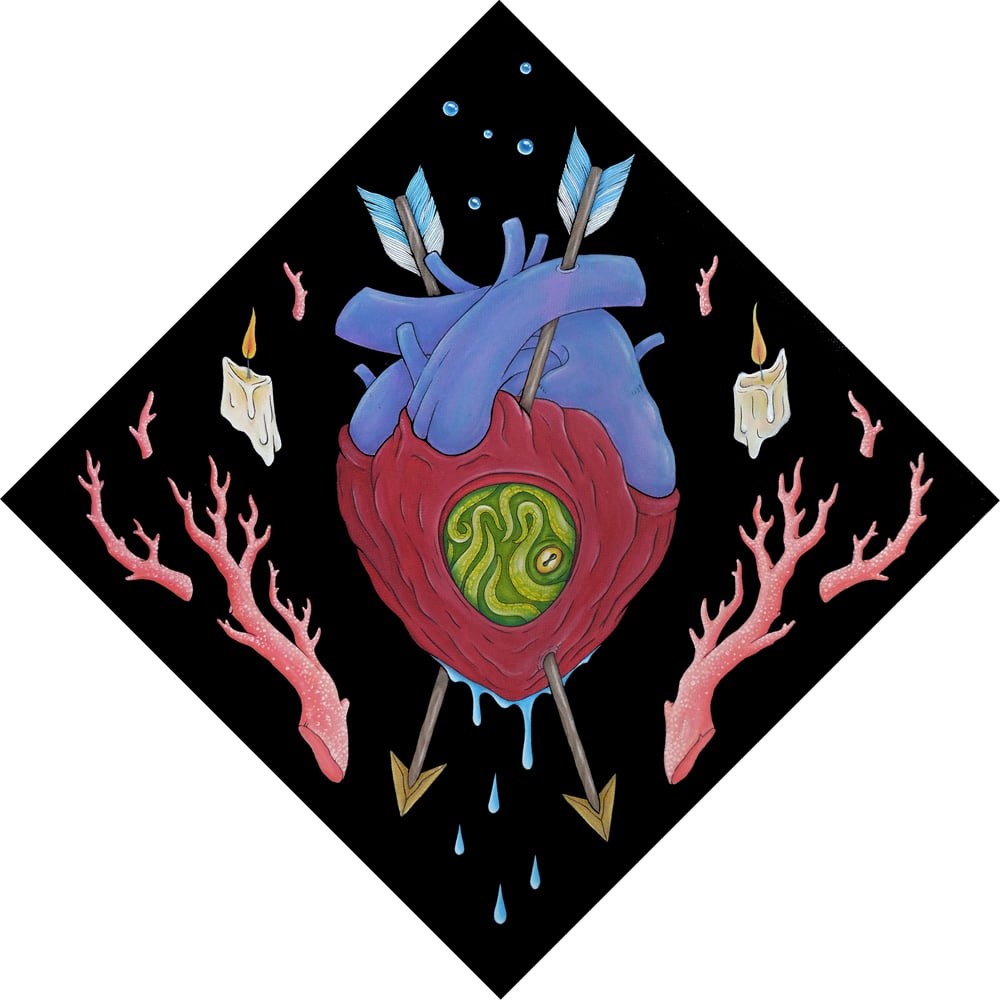 medium: acrylic on canvas
size: 30cm x 30cm / 12" x 12"
created in: 2015
Exhibited as a feature piece in Waterborne, a month long solo show at Just Another Project Space in Prahran, Melbourne, Australia.
The tentacles in the heart, are they a creature hiding in fear, withdrawn from the world? Or are they menacing, a sign of rot and predatory instinct, waiting to strangle the unwary? If you could cast a spell of love, would it be a thing of force, a lonely pantomime of affection, or would it be a signal fire, drawing love towards it like a moth is drawn towards the moon? I wrote the instructions for a cockle shell love spell on the back of this canvas.
Painted on 100% cotton duck, high density weave, acid free 380gr double thick canvas stretched on a 38mm deep frame, offering a contemporary clean edge look with no further framing required. Faux gold foil on canvas edges creates a subtle glow effect when the painting is hung flat against a wall. D-hooks and hanging rope are installed on the back of the canvas for easy hanging. Signed with artists initials and year of creation on front. Sealed with archival quality varnish, allowing light cleaning with a damp cloth if needed.
For shipping within in Australia, I prefer to use a courier service (e-go.com.au).
International shipping can be expensive. You can check out what shipping costs me here (http://auspost.com.au/apps/postage-calculator.html)
Availability
Share